Intelligent pellet mill
---
A professional manufacturer engaged in the research, development, production, sale and service of log debarker, wood chipper, wood crusher, hammer mill and wood pellet mill.
---
Features of Intelligent pellet mill
1) The Intelligent pellet mill adopts the external design of the pressure roller bearing external design, grease and engine oil free, 24 hours of continuous service.(normal maintenance and easy-wear parts exchanging excluded)
2) The equipment use full automatic intelligent control system, and water cooling circulatory system, hydraulic testing system.
3) Fully automatic intelligent control system (monitoring temperature of the whole machine, oil, water and mould chamber)
4) One-touch cavity open system with limit switch, ring die and press roller change in 30 minutes (equipped with a set of special tool)
5) The press rollers interstice can be easily adjusted during working, the two press rollers can find the center automatically and make sure that interstices is symmetrical.
6) Wide range of required water content of material.
7) Compared the production cost with traditional equipment ,the cost of ring press roll based on making a tone of chips is cheaper than the traditional equipment.
8) No malfunction and low maintenance cost.
9) Auto oil feeding and slowing function and can avoid stuffy when feed in unsuitable raw material (optional)
Application of Intelligent pellet mill
Convert sawdust of straw, cotton stalk, rice husk, peanut shell, bamboo powder, palm and other plant waste into wood pellet for biofuel plant, biomass power plant, wood processing plant, chemical plant, winery.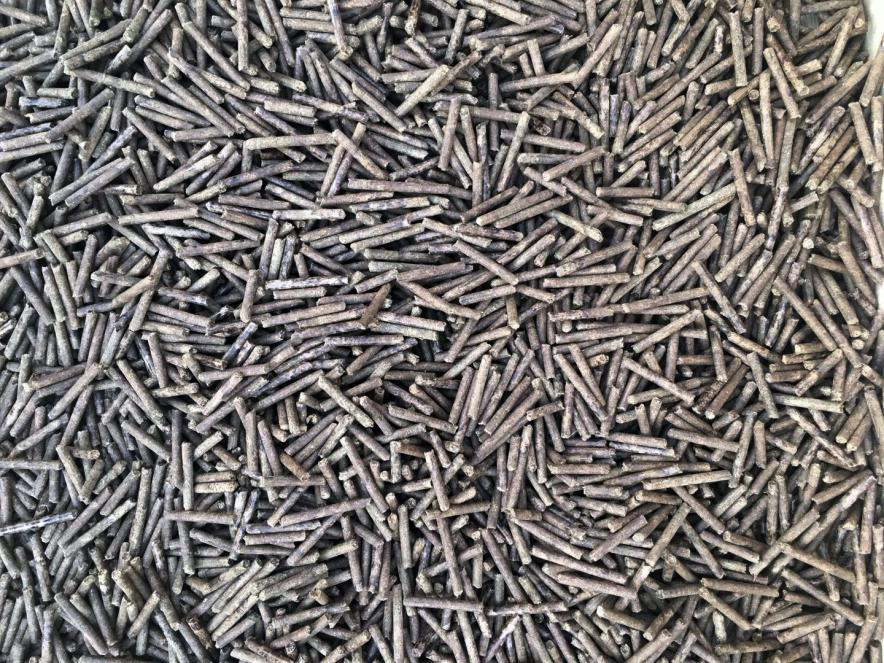 Specification
Model

HX1720S

HX1720H

Main motor power (kw)

200

220

Auxiliary motors power (kw)

10

10

Press roller size (mm)

270

270

Mould inner diameter(mm)

720

720

Capacity (TPH)

2.5-3

3-3.3

Weight (t)

10

10.5

Start mode

star-delta

Dimension (m)

3.9 x 2 x 1.7