Vertical pellet mill
---
A professional manufacturer engaged in the research, development, production, sale and service of log debarker, wood chipper, wood crusher, hammer mill and wood pellet mill.
Vertical pellet mill
customized Vertical pellet mill
Hongxin Machinery
---
Features of Vertical pellet mill
1) Vertical feed, directly in place
2) Static model, Pinch roller rotation, Material centrifugal, uniformly distributed around
3) 2 layers grinding tool, Up and down dual-use, Reduce cost, Increase benefit.
4) Circular mould, Vertical structure, Conducive to granulating chamber radiator cooling
5) Independent frequency conversion discharge device, to ensure the particles forming rate.
6) Independent lubrication, High pressure filter, Clean and unobstructed.
7) High density granulating molding equipment.
Application
Convert sawdust of straw, cotton stalk, rice husk, peanut shell, bamboo powder, palm and other plant waste into wood pellet for biofuel plant, biomass power plant, wood processing plant, chemical plant, winery.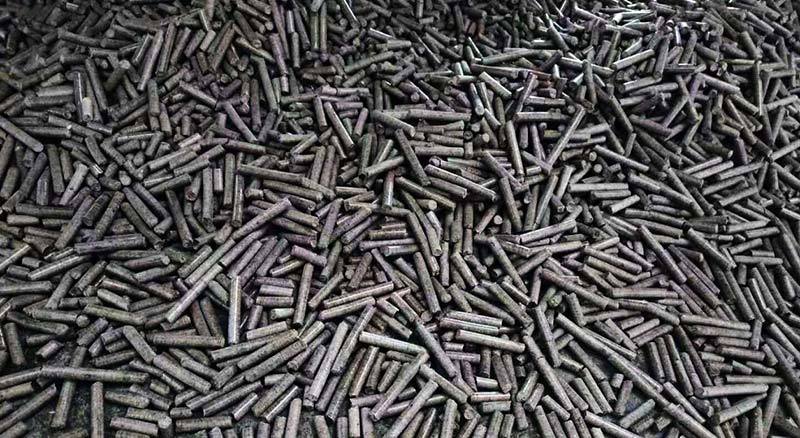 Specification
Model

Production
capacity

Main motor
power

Pellet size

Weight

Size

(TPH)

(kw)

(mm)

(t)

(m)

HXZL450

0.5-0.7

45

Φ4-12

5.5

2.6 x 1.2 x 2.3

HXZL560

1-1.5

90

Φ4-12

6

2.6 x1.3 x 2.3

HXZL850

2-3

220

Φ4-12

13.5

3.4 x 1.5 x 3.2